Snow, Lots of Snow. Incline Ski is Stoked!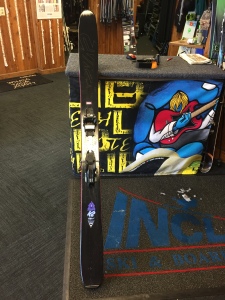 Checking the snow totals for our resorts since mid February is jaw dropping. Thanks to AspenWeather.net for compiling the numbers. Here is an excerpt:
I added up snow totals from February 15th until 6am today.  Amounts at the ski resorts were 57 to 72 inches.
The skiing is so good right now! K2 timed the storm perfectly and dropped off some gear from the 2016 line for the crew to tryout. The attached picture is the Pinnacle 118.