Incline Ski and Snowboard Shop Loves Monday POW DAYS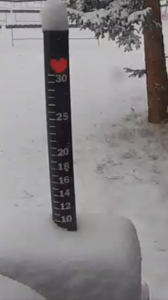 Well good morning snow.
I see you have been up to Gwyn's High Alpine on Snowmass. I think we should hangout more often. Winter is coming and we, at Incline, feel you should spend it with us, here in Aspen/Snowmass. We have been cleaning our skis and boards and are ready for your arrival. Our new gear is arriving and needs some face time.
Best,
Incline Ski and Snowboard Shop