Hello Winter, Incline Ski is happy to see you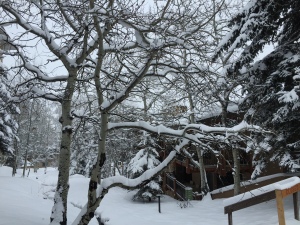 Winter is coming back in full force! We have had 22 inches in the last 7 days with most of it falling in the last 3. Wow! Colorado never ceases to amazing us. The weather pattern has been a bit odd this winter with major warm and cold spells. Having soft snow and great pow turns is just too much fun! All of our powder skis were feeling a bit neglected and now it seems to be the only ski requested for rentals!
The picture above is just off the slopes as I walk from our Stonebridge Inn location to the hill. More updates to come soon on Facebook!